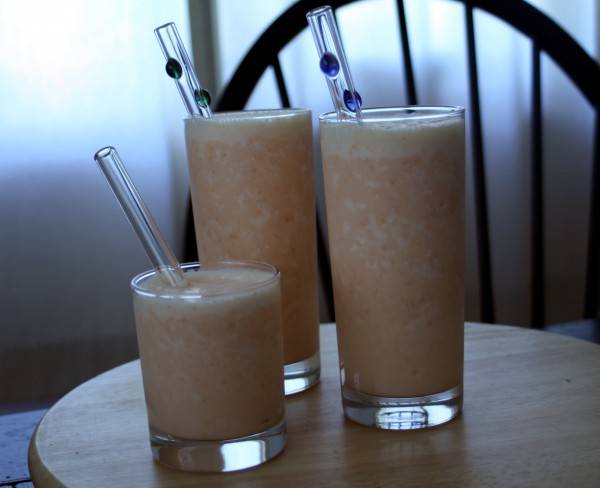 I found Wisconsin apricots at the Farmer's Market the other weekend – I might have to look into what it would take to grow my own. Apricots are a lovely little stone fruit – bright and tart, with an unassuming peel and an easy to remove pit. My toddler ate two a day for a week.
I had four left, so I decided to whip them up into a fun drink we could have with a summery dinner. It was very cold, tangy, and just a bit sweet. A lovely way to end a hot, humid day.
Apricot Buttermilk Shake
2 cups buttermilk (I used lowfat)
4 apricots, pitted but not peeled
1/3 cup honey
handful of ice
Whir in blender until very smooth.