Having fun in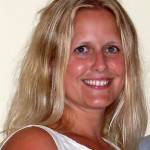 the kitchen, prairie-style – that's what I'm about. Cooking fresh, mostly healthy, all tasty recipes for my family to enjoy as often as I'm able.
I'm married with two very young boys. I don't have a ton of spare time, and even less spare money, but what we put in our mouths is important to us – both from a taste and health standpoint. Don't get me wrong, I'm not stingy with the butter or sugar, I just think a homemade treat is infinitely better than anything you can buy at the store. And if you can acquire your ingredients locally (perhaps from your backyard), even better!
I love to bake–I think mostly because I get to eat what comes out of the oven. I love involving my kids. They garden with me, shop with me, and cook with me–which in turn, gets them excited to eat with me! While dining on some homemade pizza, I asked my two year old what his favorite part was. He said 'the kale'. The kale! Of course, he also told me one evening that he was going to bed with a chocolate truffle, so he's definitely not just all about the veggies.
Please join me for some simple, delicious food (and possibly a few entertaining experiments) as I cook for my family here in Wisconsin.
Questions? Comments? Email me at tallgrasskitchen@gmail.com
Anna