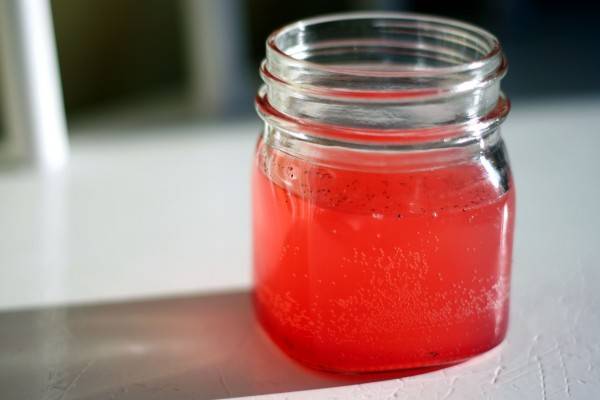 Think of it as sophisticated orange cream soda. The vivid sunset of blood orange juice paired with the intoxicating aroma of vanilla beans in a simple syrup that is as beautiful as it is delicious. Add it to seltzer for soda, or bubbly for a showstopping champagne cocktail.
Blood oranges are in season for a few months each winter–a mutation of the common sweet orange with added scarlet pigment from anthocyanins, they are typically sweet with a faint tart raspberry note. You can use them interchangeably with oranges in any recipe, especially those where it's bright hue is highlighted.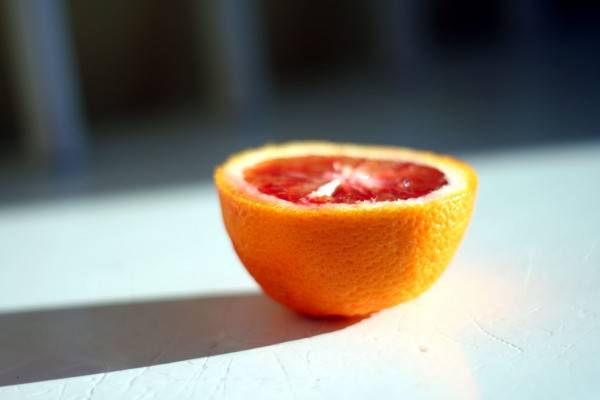 I wanted to up the dreamsicle factor and make a warm drink with whole milk, but I forgot some basic chemistry: fruit juice makes dairy curdle. It still tasted divine, but down at the bottom of the glass there was some small curds. If you can get past that, then go for it. It sure didn't bother my children.
If you aren't in California with the sun shining and blood orange trees falling from every tree (it's just like that, right?), then these stunning citrus can brighten up a gray winter day.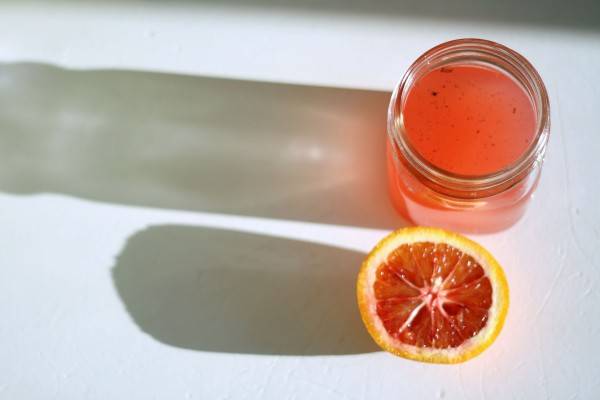 Summer will come again, and until then, bottoms up.
Blood Orange and Vanilla Bean Soda
wide strips of zest from one blood orange
1 cup freshly squeezed blood orange juice (4-5 oranges)
3/4 cup sugar
1 vanilla bean, split and seeds scraped
Using a vegetable peeler, peel strips of zest from one orange. I like to keep them large so that I can pick them out of the simple syrup instead of straining it and losing vanilla seeds. Add zest, juice, sugar, vanilla bean pod and seeds to a small saucepan. Warm over gentle heat, stirring until sugar is dissolved and vanilla seeds are distributed.
As soon as sugar is dissolved, remove from heat. Let syrup steep for at least 30 minutes. Fish out bean pod and orange zest.
When cool, add desired amount of syrup to cold seltzer or champagne, typically 1-3 tablespoons per cup. Stir and drink up!
Syrup will keep covered in an airtight container for several weeks in the fridge.
Here are some other recipes featuring blood oranges:
Blood Orange Caramel at Tallgrass Kitchen
Blood Orange Upside Down Cake, Tallgrass Kitchen for the Milwaukee Journal Sentinel
Blood Orange Crostatas at The Kitchn
Blood Orange Margaritas at White On Rice Couple (they have their own tree, lucky ducks!)
Rose Water Scented Couscous with Citrus, Yogurt and Almonds from La Domestique