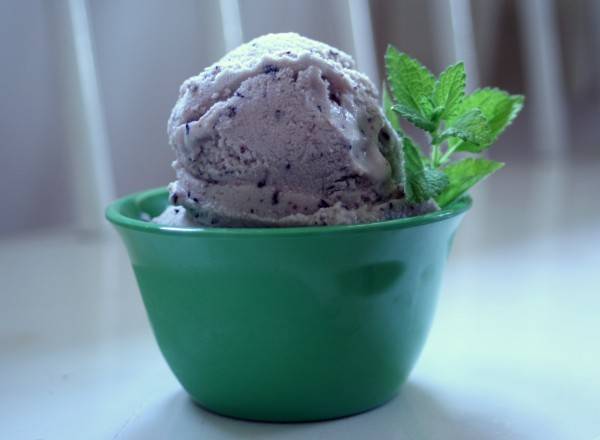 As promised, here is the first of several blueberry recipes. This was enjoyed alongside a lovely cake for my birthday. I would have used all buttermilk in the recipe below, but sadly, I was a little short.
Blueberries 'n' Cream Ice Cream inspired by Strawberry Buttermilk Ice Cream via A Little Yumminess, who found it at No Recipes
2 cups buttermilk
1 cup milk
1 cup cream
1 1/2 cups blueberry puree
1 14 oz can sweetened condensed milk
1/3 cup sugar
2 tsp pure vanilla extract
1) In a blender, puree blueberries until very smooth.
2) Whisk all ingredients together, and chill for several hours.
3) Freeze in ice cream maker, following manufacturer instructions.
Note: You can eat this immediately, but homemade ice cream is typically pretty soft right out of the machine. However, I think homemade ice cream is best enjoyed the day it is made, perhaps just after a few hours in the freezer to set a bit. I find that if left overnight, it gets a little hard (but still tasty.) My ideal schedule is to mix the ice cream the night before I want to eat it, chill in the fridge overnight, freeze in the ice cream maker mid-morning, and enjoy in the afternoon.