With a name like Blueberry Boy Bait, how could anyone (male or female) resist? Although with two sons, a husband, two boy cats and a boy dog, boys are the LAST thing I need to lure to my home. I'm full up on boys. Maybe I can lure a nanny or housekeeper? Perhaps Mary Poppins would like some nice blueberry cake. Mmmm….Blueberry Nanny Bait.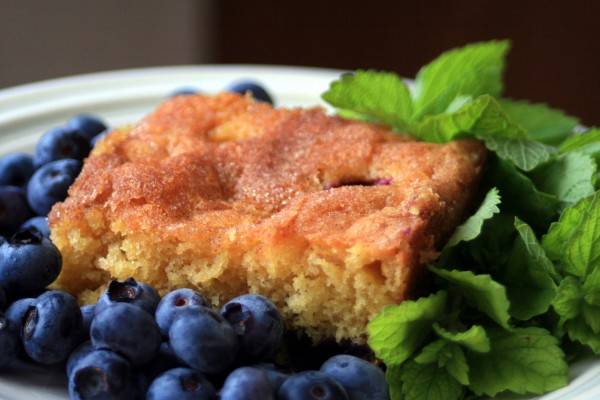 The folks over at Cook's Country called this 'possibly the best coffee cake' they'd ever tasted. Whoa! Those guys don't mess around when it comes to cake, so I had to try it. I have to be perfectly honest – I've had one other coffee cake that I liked better, but this was VERY good. And it makes a full 9×13 pan, so it is bountiful enough for a family brunch.
This recipe was runner up in the 1954 Pillsbury Grand National Baking Contest – Junior Division. I think that's adorable.
Blueberry Boy Bait slightly adapted from Cook's Country America's Best Lost Recipes (which I now own, thanks to a generous gift-giver on my birthday.)
Cake
2 cups plus 1 tsp flour
1 T baking powder
1 tsp salt
2 sticks unsalted butter, softened
3/4 cup brown sugar
1/2 cup sugar
3 eggs
1 cup milk
1 cup blueberries
Topping
1/2 cup blueberries
1/4 cup sugar
1/2 tsp cinnamon
1) Preheat oven to 350 degrees. Grease and flour a 9×13 baking dish.
2) For the cake: Whisk together 2 cups of flour, baking powder, and salt. In a separate bowl, beat butter and sugars on high until fluffy. Incorporate eggs one at a time. Add in the flour mixture and milk alternately in two batches, and stir until just combined. Toss the blueberries with the remaining teaspoon of flour, and then carefully fold into batter. Pour batter into prepared dish.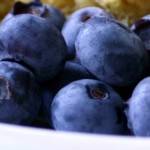 3) For the topping: Stir the cinnamon and sugar together. Scatter the blueberries over the top of the batter, and then sprinkle with cinnamon sugar mixture.
4) Bake 45-50 minutes, until a toothpick stuck in the center of the cake comes out clean.