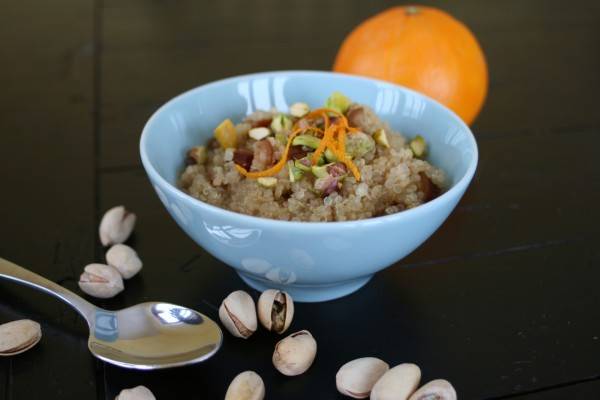 Wisconsin finally has snow, although the cold temperatures have been with us awhile. We've been dutifully eating our oatmeal to keep warm on the chilly mornings. (See raspberry coconut oatmeal and maple banana oatmeal for a twist on the usual porridge).
If stodgy oats have you bored, give this breakfast quinoa a try. It's brightened by orange juice and sweetened with honey. While it will warm your belly, it may make you look forward to warmer days.
You can find the recipe here in my weekly Tallgrass Kitchen column for the Milwaukee Journal Sentinel.