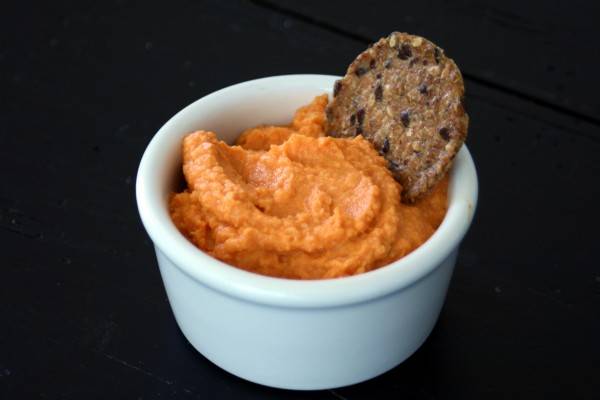 I know what you're thinking–another condiment! But stay with me, hummus is so much more than that. It really can be the foundation of a meal, and it makes a great (nutritious) snack for big and little kids.
This is an obvious dip for veggies, crackers, and pita, but it also makes a great spread on sandwiches, wraps, or in burritos. Pair with all sorts of crunchy vegetables, olives, and feta in some sort of sandwich carrier, and you've got lunch or a light dinner.
The color of this hummus is vibrant, and it has a subtle kick from the garlic and the tahini. It feels luxurious, but it is so good for you – protein, fiber, minerals, and more.
Roasted Red Pepper Hummus
1 can garbanzo beans, drained and rinsed
juice of one lemon
2 T tahini
1 clove garlic
1 1/2 whole roasted red peppers
pinch salt
Combine all ingredients, and whir in blender until very smooth.
I love recipes with one line instructions.