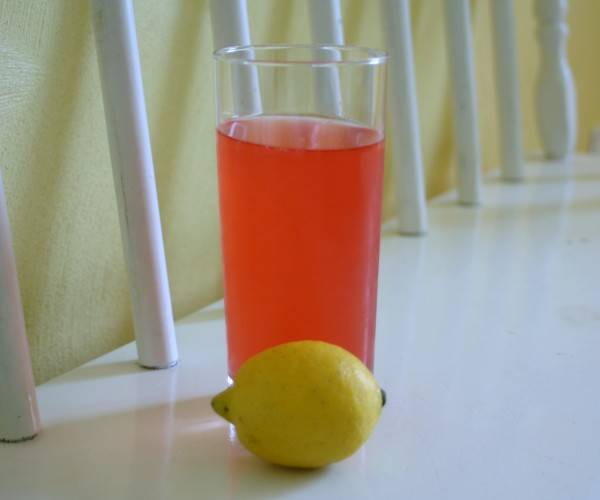 It's a hundred plus degrees here today. From what I hear, many of you across the country are experiencing the same. What better to beat the heat than an ice cold glass of pink lemonade?
No pink powder in this one–just lemons, sugar, water, and raspberries. Isn't the color amazing?
Raspberry Lemonade
1 cup water
1 cup sugar
zest of one lemon
1/2 cup frozen or fresh raspberries
1 cup lemon juice (from about 6 large lemons)
2 qts water and ice
1) Bring 1 cup water to a boil, and stir in sugar until dissolved. Turn off heat, add lemon zest and raspberries.
2) Whir mixture in a blender until well pureed. Push through a fine-meshed sieve to remove raspberry seeds and zest bits.
3) Stir lemon juice into sugar syrup. You will have a little over 2 cups of pink lemonade base.
4) I added 1 cup to 2 quarts of water and ice for a lightly sweet lemonade. Add less or more according to your taste. I also added 1/2 cup to a liter of seltzer to make a pretty raspberry lemon soda, which could be drank on its own or used to make a swanky summer cocktail.