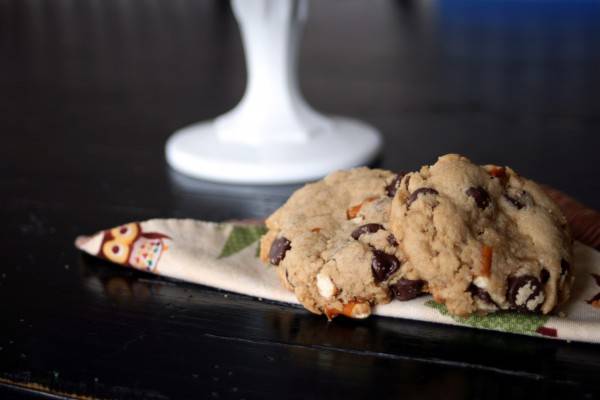 I know, it's been awhile since I gave you a treat. I have a secret–I was a vegan for six weeks! Not a full-on throw my leather sneakers in the trash vegan, but I did eat an exclusively plant-based diet. No meat, no milk, no eggs, no cheese, and no (sniff) butter.
I've had a lot of friends (and my husband) ask me why? Mostly, it was an experiment. I wanted to see if I'd feel different. There's a lot to be said for a totally, or even mostly, plant-based diet. I did feel great–light, energetic, and I never had any digestive upset. While I'm not ready to make a permanent change, I am reducing my overall intake of dairy and eggs (my meat consumption is pretty low already.) In addition to good health for my body, I feel as if I'm adding to the health of the planet too. Meat and dairy use a lot of resources, have a lot of waste, and many farms don't treat their animals very nicely. I, on the other hand, treat the vegetables that grow in my garden quite splendidly. But I could never give up cookies.
What's that you say? Stop blathering on about plants and get to the COOKIE?!? This cookie is the bomb. It combines my favorite things–namely, chocolate, pretzels, and peanut butter. I love Ben and Jerry's Chubby Hubby, and also those ultra-decadent chocolate-covered peanut butter-filled pretzels from Trader Joe's. This recipe is those treats, in cookie form.
The dough improves after 12-24 hours of chilling, but more than that and the pretzels get too soft.
Peanut Butter Chocolate Chip Pretzel Cookies
1 cup butter (2 sticks) at room temperature
18 oz brown sugar (2 1/3 cups)
2 eggs
2 tsp vanilla extract
1/2 cup natural peanut butter (creamy)
8 1/2 oz bread flour (1 2/3 cups)
8 1/2 oz all-purpose flour (1 3/4 cups)
1 1/4 tsp baking soda
1 1/2 tsp baking powder
1 1/2 tsp kosher salt
3 cups chocolate chips
2 cups thin pretzels, roughly chopped
Flaky sea salt for sprinkling
1) Cream the butter and brown sugar until very light and fluffy (at least five minutes). If you have a stand mixer, use the paddle attachment.
2) Add in eggs, one at a time, and vanilla, mixing well after each addition. Add in peanut butter, and mix until completely combined.
3) In separate bowl, whisk together flours, baking soda, baking powder, and salt .
4) Add dry ingredients to butter mixture, and mix on low until just combined. Fold in chocolate chips and pretzels.
5) When ready to bake, preheat oven to 350 degrees. Scoop dough onto cookie sheet, flatten slightly. Sprinkle with sea salt. You can make these cookies regular-size, or super-size. Just increase your cooking by 2-4 minutes for larger cookies.
7) For regular-size cookies, bake 10-12 minutes.  Let cool on sheet for a few minutes, then transfer cookies to cooling rack to finish.
You're welcome. Goodnight.