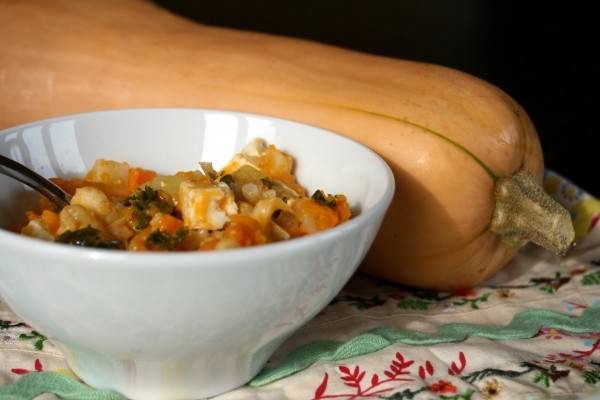 This is one of my most frequent go-to meals. I love squash curry, and once you have dealt with the butternut squash, the rest of the preparation is quick and easy.
If you have difficulty peeling and chopping butternut squashes, having a sharp chef's knife and a good vegetable peeler are crucial. I wash my squash, then slice off the bottom and top. Then, I either hold it in my hand or hold it upright on the counter and peel away the skin. I finish by slicing it in half length-wise, and scooping out the seeds. From there, you can dice it up however you wish. The worst part is that weird sticky residue that leaves your hands feeling like you need a paraffin dip. Oh well, it's worth it.
Click through to my most recent Tallgrass Kitchen column in the Milwaukee Journal Sentinel for my winter weeknight curry recipe. It uses curry paste and coconut milk, along with squash, cauliflower, kale and tofu t0 create a healthy (and fast) alternative to take-out.