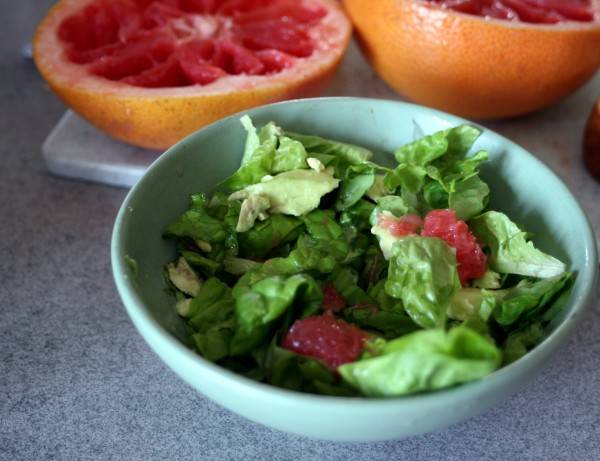 This is exceedingly healthy. I'm giving you this dish to help prepare your insides for the onslaught of sugary naughtiness I'm about to throw your way in December.
So go make this. Enjoy its bright, vibrant flavor after several days of decadent Thanksgiving leftovers. And then leave some butter on the counter to soften up, 'cause you'll be needing it!
Grapefruit Avocado Salad
1 bunch butter lettuce
1 ruby red grapefruit, cut and sectioned (juice reserved)
1 avocado, pitted and cubed
kosher salt and pepper
Grapefruit Dressing
2 T sugar
3 T grapefruit juice (from cut grapefruit)
4 T oil
1/4 tsp dijon mustard
1 T grated onion
salt and pepper to taste
Combine lettuce, grapefruit and avocado pieces in a bowl. Add salt and pepper. Whisk or shake together all dressing ingredients. Add a couple of good dollops of dressing to salad, and toss to coat.