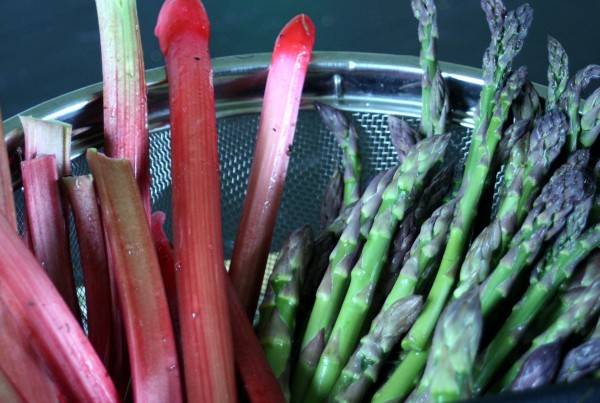 Thanks for your comments and entering my first giveaway! The randomly selected winner was #4, Laurel:
Laurel wrote:
I love collard greens, sliced super thin and fried with bacon. Best!
Laurel, please contact me at tallgrasskitchen@gmail.com from the same email address you entered with, and let me know where to send the cookbook. Enjoy it – it's a fun one.
You all had such great seasonal favorites and ideas! Most people enjoyed their favorites straight up, or with a slight embellishment. Simple diced watermelon, strawberries with brown sugar and sour cream, figs, cherries…all so good. I think my favorite idea was from Peef over at Burp: a bacon, lettuce, peach sandwich! Genius!