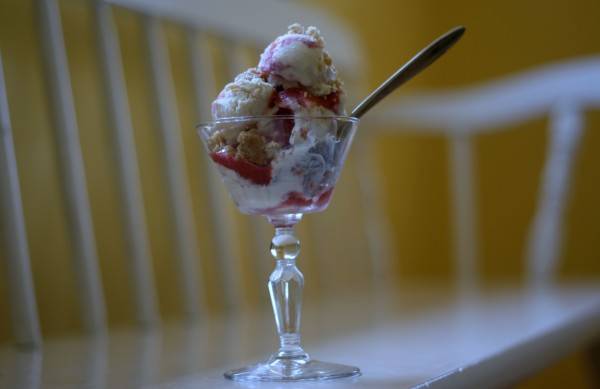 I love homemade ice cream. I love cold rhubarb crisp. A new favorite ice cream was born–rhubarb crisp ice cream. Cool, creamy ice cream layered with sweet oatmeal crisp and tart rhubarb sauce–it's like having rhubarb crisp in your freezer any time you want it.
The ice cream is based on Jeni Britton Bauer's (of Jeni's Splendid Ice Creams fame) technique of using cream cheese, cornstarch and corn syrup in the ice cream batter. It yields thick, creamy perfectly textured ice cream that stays perfect in the freezer for weeks.
I've already made this three times this spring.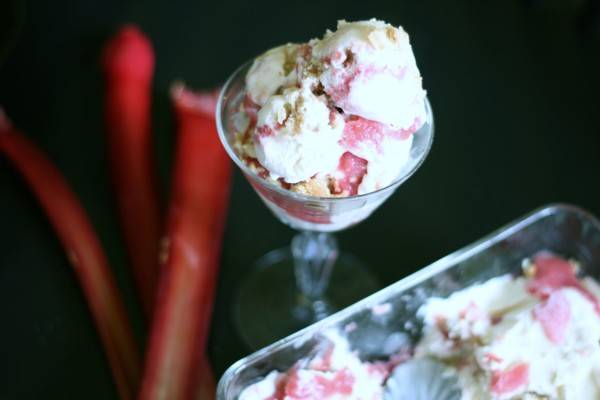 Rhubarb feels quaint and old-fashioned to me.
Grandmas and old farmers grow it. You find it at the farmers market, but not front and center. It's casually placed off to the side, like the grower plucked a bunch from the perimeter of the barn as an afterthought when loading up the truck. Continue Reading »